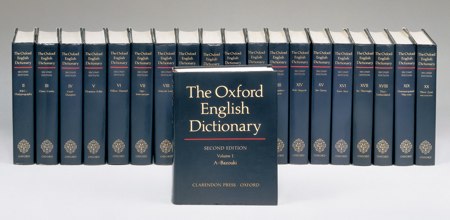 The Oxford English Dictionary probably will not print its next edition on paper. The Oxford University Press noted that a print edition would not be ruled out should demand prove sufficient. But with the third edition still more than a decade away, it will probably only be available in electronic form.
The OED pioneered research in hypertext and electronic books, and many features that are common today (or widely wished-for) in the iPad, Kindle, and other eBook readers were originally proposed in the research of Raymond, Tompa, and their colleagues at the Centre for the New Oxford English Dictionary
Nigel Portwood, the chief executive of Oxford University Press, estimates that printed dictionaries have a shelf- ife of another 30 years.