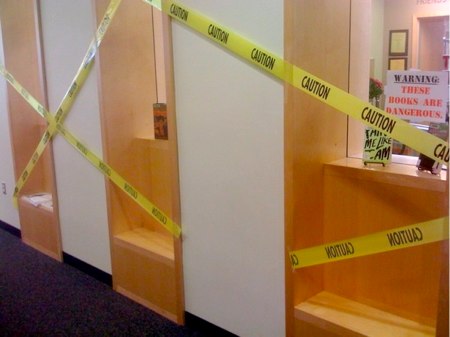 My quest for coffee this morning brought me to my local library cafe, where I noticed that the teen section was covered in caution tape. The library was not a crime scene, but recognized certain controversial titles for National Banned Books Week.
The American Library Association (ALA) sponsors Banned Books Week each September, an observance that started in 1982. Banned Books Week celebrates the freedom to choose or the freedom to express one's opinion even if that opinion might be considered unorthodox or unpopular.
This observance stresses the importance of ensuring the availability of those unorthodox or unpopular viewpoints to all who wish to read.