Tinderbox Weekend San Francisco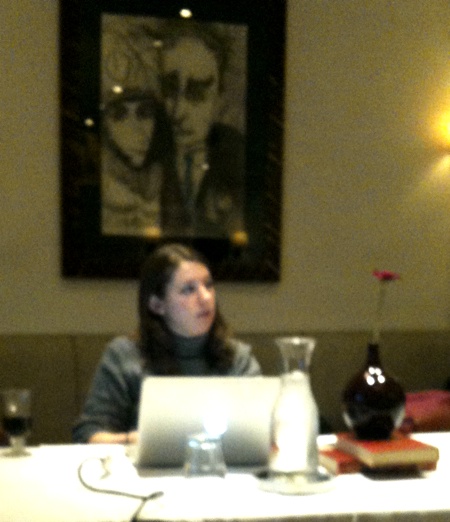 Eastgate recently returned from another successful Tinderbox Weekend in San Francisco. Tinderbox users have been calling for more tutorial materials and hands-on instruction, so this weekend focused less on case studies and more on group instruction.
Eastgate took a more classroom-style approach to this weekend, with Stacey Mason leading sessions on mechanics while Mark Bernstein and Mark Anderson supplemented with talks to establish context and provide use cases for the lessons. Attendees were even given a broken dashboard which they worked together to fix. Toward the end of the weekend, we looked at a prototype Tinderbox outline reader for iOS.
As is always the case at Tinderbox weekends, the fascinating attendees came from a wide range of backgrounds. Hypertext pioneer Ted Nelson attended for a first-hand look at Tinderbox as a hypertext system. Nelson is a well-known avid note-taker, who was never without a tape-recorder, pen, and paper, and he had several interesting contributions and ideas for future iterations of Tinderbox. Nelson also honored attendees with a demo of both ZigZag and Xanadu interface implementations.
Join us at the next Tinderbox Weekend in Boston, Feb 4-5.