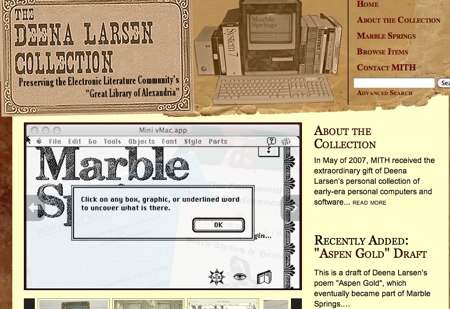 The Maryland Institute for Technology (MITH) has announced a new Web site featuring the Deena Larsen Collection. Larsen is an important hypertext pioneer; her Marble Springs and Samplers are published by Eastgate and her Web work has appeared in many venues.
Her personal hypertext site is fun and witty.
The collection also includes Larsen's many early computers. MITH will be opening the collection to scholars on a limited basis. Researchers interested in visiting Maryland to work with the Larsen materials on site should write apply to mith@umd.edu.