Correspondents
HTLit is looking for scouts and correspondents.
We need people to send us leads on new developments in
hypertext research and writing
emerging new media tools
significant new creations, from hypertext fiction to weblog design
the impact of new media on publishing, journalism, and the arts
graphic design, blogging, and the software arts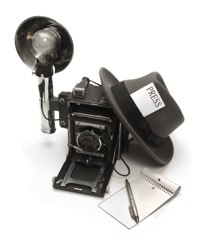 We'd love to read everything. But we can't. So: send us pointers. A URL may be all you need. Perhaps jot a line or two to tell us why this piece is interesting.
What's in it for you?
Fame. Friendship. A byline. And... cash. For every lead we use, we'll rush you a small fee by Paypal. Not a fortune, but we'll buy you a beer for a lead. It adds up.
(Fine print: we'll pay within 30 days of publication. If we already know about your lead, you don't get paid. If several people send the same lead, we'll decide who gets the credit. Our judgment is final.)
How do I send a lead?
Send email to info@htlit.com. Or dm htlit on Twitter.